The Coalition for Sensible Safeguards is an alliance of more than 160 consumer, labor, scientific, research, faith, community, environmental, small business, good government, public health and public interest groups — representing millions of Americans. We are joined in the belief that our country's system of regulatory safeguards should secure our quality of life, pave the way for a sound economy, and benefit us all.
Latest Regulatory News
Jul 29, 2021 - theatlantic.com -

0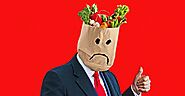 As president, Donald Trump wasn't known for his mastery of the federal regulatory process. The "Muslim ban" is perhaps the most famous example of a Trump policy that was enacted hastily, challenged repeatedly, and ultimately undone by his successor; others, like his attempted changes to the census, methane emissions, and payday lending, fell flat for similar reasons. The Trump administration seems to have fundamentally underestimated the difficulty of changing U.S. government policy: As of April, out of the 259 regulations, guidance documents, and agency memoranda it issued that were challenged in court, 200, or 77 percent, were unsuccessful, according to a tracker from the Institute for Policy Integrity, a think tank at New York University that researches regulatory policy. A typical administration loses more like 30 percent of the time, the group says.
Jul 29, 2021 - washingtonpost.com -

0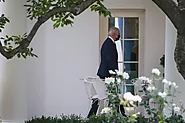 President Biden on Thursday called on Congress to act "without delay" to extend a national eviction moratorium that is set to expire Saturday. The White House said Biden is not able to act on his own because of a Supreme Court ruling. In a statement, White House press secretary Jen Psaki said Biden would have "strongly supported" a move by the Centers for Disease Control and Prevention to again extend a moratorium that began nearly 11 months ago in response to the pandemic, particularly given the spread of the delta variant of the coronavirus.
Jul 29, 2021 - thehill.com -

0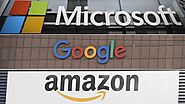 The approval ratings of America's biggest tech companies are all underwater, according to a new poll released Wednesday. Facebook, Twitter, Microsoft, Google, Apple and Amazon all had net unfavorable ratings in the survey conducted by Change Research on behalf of the progressive groups CAP Action and Public Citizen. A majority of respondents also showed an openness toward regulating and even breaking up the companies.
Jul 28, 2021 - eenews.net -

0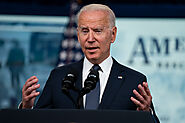 President Biden has yet to nominate anyone to lead a small White House office, a gap that is stirring debate about the pace and content of rules tied to the president's climate and clean energy agenda. The Office of Information and Regulatory Affairs, an arm of the Office of Management and Budget, which reviews thousands of "economically significant" rules issued by federal agencies every year, has yet to secure an administrator. The delay follows the Senate's March rejection of Neera Tanden, the president's choice to be OMB director. In comparison, former President Trump, who was the slowest president in modern history to name an OIRA head, had nominated someone to lead the agency by May 2017. Biden has yet to name a permanent OMB director either, and White House press secretary Jen Psaki said this week there was no update on a nominee.