The Coalition for Sensible Safeguards is an alliance of more than 160 consumer, labor, scientific, research, faith, community, environmental, small business, good government, public health and public interest groups — representing millions of Americans. We are joined in the belief that our country's system of regulatory safeguards should secure our quality of life, pave the way for a sound economy and benefit us all.
Latest Regulatory News
Jan 19, 2021 - thehill.com -

0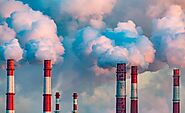 A court has struck down the Trump administration's rollback of an Obama-era rule regarding pollution from coal-fired power plants. A federal appeals court in Washington, D.C. on Tuesday vacated the Trump administration's Affordable Clean Energy (ACE) Rule, which gave states more time and authority to decide how to implement the best new technology to ease emissions from coal plants. It ruled that the "promulgation of the ACE rule and its embedded repeal of the Clean Power Plan rested critically on a mistaken reading of the Clean Air Act." The Clean Power Plan was the Obama administration rule, which was stayed by a 2016 court decision. Tuesday's ruling gives the incoming Biden administration an opportunity to carry out its own rule-making without having to undo the Trump administration's rule.
Jan 19, 2021 - reuters.com -

0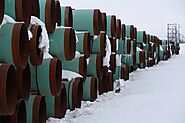 U.S. President-elect Joe Biden is planning to cancel the permit for the $9 billion Keystone XL pipeline project as one of his first acts in office, and perhaps as soon as his first day, according to a source familiar with his thinking. The words "Rescind Keystone XL pipeline permit" appear on a list of executive actions likely scheduled for the first day of Biden's presidency, according to an earlier report bit.ly/3nP4993 by the Canadian Broadcasting Corp (CBC).
Jan 19, 2021 - thehill.com -

0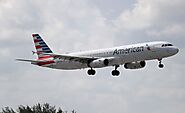 The Environmental Protection Agency (EPA) is facing two legal challenges from environmental groups and a coalition of 12 states and Washington, D.C., over its new emissions standards for airlines. The attorneys general and the groups argue that the first-ever U.S. standards, which are not expected to actually reduce emissions, are insufficient.
Jan 15, 2021 - thehill.com -

0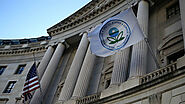 On the same day the rule of law was violently assaulted on Capitol Hill, Trump's Environmental Protection Agency (EPA) stealthily attacked the legal framework that federal agencies must use when they issue substantive regulations. Deploying an old tobacco industry trick, Trump's EPA finalized a "transparency rule" that will limit use of scientific evidence about the human health risks of environmental pollutants. Worse, the EPA declared the rule effective immediately, claiming it was not subject to the delayed effective date or other rulemaking requirements of the Administrative Procedure Act (APA) and that Congress had no authority to review it under the Congressional Review Act (CRA).