The Coalition for Sensible Safeguards is an alliance of more than 160 consumer, labor, scientific, research, faith, community, environmental, small business, good government, public health and public interest groups — representing millions of Americans. We are joined in the belief that our country's system of regulatory safeguards should secure our quality of life, pave the way for a sound economy and benefit us all.
Latest Regulatory News
Sep 25, 2020 - news.bloomberglaw.com -

0

Federal agencies appear on track to issue at least a dozen high-priority regulations by the end of 2020, racing to enact President Donald Trump's agenda in the waning days of what may—or may not—be his sole term in office. Underscoring that sense of urgency, this month the Trump administration unveiled a pair of proposed rules—one empowering the Department of Homeland Security to expand its collection of biometric data from those seeking to enter the U.S., and one from the Department of Labor that could redefine what it means to be an independent contractor—each with just a 30-day window for public comment, rather than the more typical 60 or 90 days.
Sep 25, 2020 - coloradosun.com -

0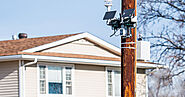 Oil and gas companies will have to control and monitor emissions from fracking and meet tighter emission-performance standards on the electric motors used at drill sites, under some first-in-the-nation rules passed Wednesday night by Colorado air quality regulators. The new rules for the so-called pre-production phase of drilling are in addition to regulations the state's Air Quality Control Commission (AQCC) last year issued to reduce emissions from oil and gas storage tanks, pipelines and low-producing wells. Developed after extensive negotiations between the state Air Pollution Control Division and stakeholders, including industry and environmental groups, the regulations are part of an ongoing effort by the commission to tighten controls on oil and gas operations, a major source for ozone and greenhouse gas emissions.
Sep 25, 2020 - edition.cnn.com -

0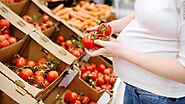 You're careful about every morsel you put into your mouth, exquisitely conscious about the potential impact on your growing baby's development. But there is a catch: No matter how careful you may be, the food you eat and the beverages you drink likely contain one or more of some 10,000 chemicals allowed to be added to foods -- some of which are known endocrine (hormone) disruptors linked to developmental, cognitive and other health problems in babies and adults. Yet the agency charged with protecting our food from unsafe chemicals -- the US Food and Drug Administration -- hasn't been doing the job Congress intended when it passed the 1958 Food Additives Amendment, according to a citizen's petition filed Wednesday and provided exclusively to CNN in advance.
Sep 23, 2020 - nytimes.com -

0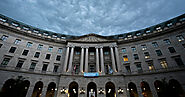 President Trump has initiated the most aggressive environmental deregulation agenda in modern history, but as his first term drives to a close, many of his policies are being cut down by the courts — even by Republican-appointed jurists who the administration had hoped would be friendly. Those losses have actually heightened the stakes in the election and the fight over a replacement on the Supreme Court for Justice Ruth Bader Ginsburg: A second term, coupled with a 6-3 conservative majority on the high court, could save some of his biggest environmental rollbacks.