The Coalition for Sensible Safeguards is an alliance of more than 160 consumer, labor, scientific, research, faith, community, environmental, small business, good government, public health and public interest groups — representing millions of Americans. We are joined in the belief that our country's system of regulatory safeguards should secure our quality of life, pave the way for a sound economy, and benefit us all.
Latest Regulatory News
Sep 30, 2022 - govexec.com -

0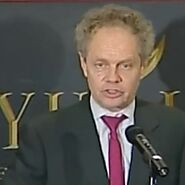 President Biden's pick for "the most important job in Washington that no one ever heard of" testified on Thursday, underscoring his support for cost-benefit analysis in the rulemaking process. He also told lawmakers on the Senate Homeland Security and Governmental Affairs Committee that if confirmed, he would lean into the effort to modernize regulatory reviews that the president launched upon coming into office. The Office of Information and Regulatory Affairs, housed within the White House Office of Management and Budget, is a small office that oversees the regulatory process across the government, approves government information collections, establishes government statistical practices and coordinates federal privacy policy. The role of OIRA administrator is "the most important job in Washington that no one ever heard of," said Sen. James Lankford, R-Okla., during Thursday's hearing to consider Richard Revesz, Biden's nominee for the job.
Sep 30, 2022 - hcn.org -

0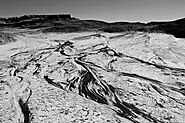 If you want to cross the Rillito River in Tucson, Arizona, anytime between October and July, you probably won't need a boat, a bridge, waders or even waterproof shoes. During most of the year, the river is an arroyo, a curvy strip of dry sand that holds no more than the memory of water: braided serpentine patterns in the sand, erosion-smoothed stones, debris wrapped around the trunks of the few hardy deciduous trees. But when the Rillito springs to life, as it did on multiple occasions this summer, it becomes a river like any other, swelling up to 5,000 cubic feet per second or more, and rivaling the Southwest's largest, fastest streams. The river carries silt and stones and seeds, chunks of wood and leaves, bugs and animal carcasses, not to mention all the garbage and whatever else has been dumped into the arroyo, tumbling all the way down to the Santa Cruz River. Folks have been known to kayak the Rillito in waters so tempestuous that helicopters are occasionally needed to rescue them. On Oct. 3, the Rillito River and thousands of other ephemeral or intermittent rivers, streams, arroyos, gullies, wetlands, marshes and prairie potholes are going to court — the Supreme Court. The justices will hear Sackett vs. Environmental Protection Agency, and their decision could yank many of the Southwest's waterways out from under federal jurisdiction, ripping the guts out of the Clean Water Act just in time for its 50th birthday this year.
Sep 29, 2022 - eenews.net -

0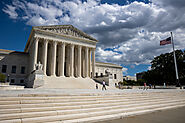 After a summer marked by massive upheavals to abortion access, gun safety and climate regulation, the Supreme Court's newly empowered six-justice conservative majority appears poised to undercut longstanding approaches to environmental protection and racial equity. The new term opens Monday with arguments in the landmark Clean Water Act case Sackett v. EPA and a new justice — Ketanji Brown Jackson — on the bench.
Sep 29, 2022 - eenews.net -

0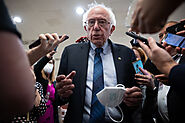 Progressives celebrated when Sen. Joe Manchin's permitting bill failed this week, but now they're bracing for the fight's second round. Lawmakers from both parties on Capitol Hill are trying to breathe life into permitting talks after the West Virginia Democrat realized Tuesday his proposal would fall short of the 60 Senate votes needed to ride with a short-term government funding measure. Environmental groups are worried. While they took credit for helping block the measure, gathering opposition from a coalition of progressive lawmakers in the House and Senate, they're wary of a revived legislative push when the political pressure is off during the lame-duck session after the midterms.