The Coalition for Sensible Safeguards is an alliance of more than 160 consumer, labor, scientific, research, faith, community, environmental, small business, good government, public health and public interest groups — representing millions of Americans. We are joined in the belief that our country's system of regulatory safeguards should secure our quality of life, pave the way for a sound economy, and benefit us all.
Latest Regulatory News
May 13, 2022 - nejm.org -

0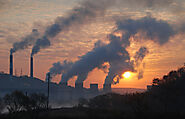 In West Virginia v. Environmental Protection Agency (EPA), the Supreme Court is expected to decide how far the EPA may go in regulating greenhouse-gas emissions from coal-fired and gas-fired power plants under the Clean Air Act. The case arises under a specific provision of the act, section 111, which authorizes the EPA to set standards for stationary sources of air pollution. Potentially, however, the case will have far broader implications, not only for the Clean Air Act but also for other federal statutory frameworks that aim to protect public health and the environment.
May 13, 2022 - eenews.net -

0
Advocates are reiterating calls for a national ban on one of the world's most notorious carcinogens, with data showing imports for asbestos are on the rise this year despite ongoing regulatory action. Tracking by the U.S. International Trade Commission shows that 114 metric tons of raw chrysotile asbestos have been imported in the first three months of 2022 — a number exceeding the 100 metric tons imported during the entirety of last year. Those imports are driven by the chlor-alkali industry, which uses asbestos diaphragms to make chlorine. Chrysotile asbestos, or "white" asbestos, accounts for the overwhelming majority of asbestos brought into the United States. In a joint statement this morning, the Asbestos Disease Awareness Organization and the Brazilian Association of People Exposed to Asbestos (ABREA) slammed the uptick as "deeply disturbing." The surge comes as EPA is proposing to ban the industry's use of asbestos within the next two years, and ADAO President Linda Reinstein questioned the timing of the upward trend.
May 13, 2022 - vox.com -

0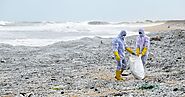 A nurdle is a bead of pure plastic. It is the basic building block of almost all plastic products, like some sort of synthetic ore; their creators call them "pre-production plastic pellets" or "resins." Every year, trillions of nurdles are produced from natural gas or oil, shipped to factories around the world, and then melted and poured into molds that churn out water bottles and sewage pipes and steering wheels and the millions of other plastic products we use every day. You are almost certainly reading this story on a device that is part nurdle. That is the ideal journey for a nurdle, but not all of them make their way safely to the end of a production line. In most of the United States, the federal and local government respond to nurdle spills big and small in the same way: by doing practically nothing.
May 12, 2022 - eenews.net -

0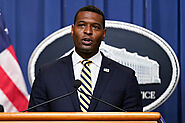 EPA has declined yet again to revisit the agency's foundational ruling behind its climate change regulations. Last month, the agency denied petitions by conservative-leaning think tanks and attorneys to reconsider its endangerment finding on greenhouse gases, records show, marking the second time EPA has dismissed those claims. The agency first denied them during the Trump administration's final hours in office. Then, early on in the Biden administration, EPA withdrew that decision so it could be reviewed by its new team, which has now blocked the petitions too. EPA now could face litigation over denying efforts to open up the agency's endangerment finding, coinciding with its climate powers being narrowed by a forthcoming Supreme Court ruling.