The Coalition for Sensible Safeguards is an alliance of more than 160 consumer, labor, scientific, research, faith, community, environmental, small business, good government, public health and public interest groups — representing millions of Americans. We are joined in the belief that our country's system of regulatory safeguards should secure our quality of life, pave the way for a sound economy and benefit us all.
Latest Regulatory News
Jan 27, 2021 - thehill.com -

0
President Biden on Tuesday signed a memo directing agencies to chart out how they plan to incorporate Native American needs into their decisionmaking, an early move to signal a sharp reversal from the Trump administration. The order directs each government agency to turn over plans for how they can better consult with the nation's 574 federally recognized tribes.
Jan 27, 2021 - thehill.com -

0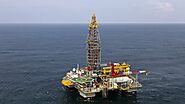 Democrats are again seeking to block future offshore drilling in the Arctic and along the West Coast in an effort that may face better odds with the party's control of the Senate. The House passed similar legislation in 2019, along with others to block offshore drilling along the East Coast, as well, but the efforts stalled in the then-Republican-led Senate.
Jan 27, 2021 - apnews.com -

0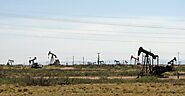 President Joe Biden is set to announce a wide-ranging moratorium on new oil and gas leasing on U.S. lands and waters, as his administration moves quickly to reverse Trump administration policies on energy and the environment and address climate change. Two people with knowledge of Biden's plans outlined the proposed moratorium, which will be announced Wednesday. They asked not to be identified because the plan has not been made been public; some details remain in flux.
Jan 26, 2021 - thehill.com -

0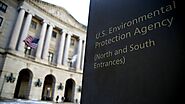 No agency of the federal government needs to "build back better" more than the U.S. Environmental Protection Agency (EPA). It faces a particularly unhappy legacy from the last four years, but it will need to rebuild itself looking forward — not back. There is much damage to repair, including dismaying and insidious acts by the Trump administration on its way out the door. Previous Republican and Democratic EPA administrators have described their role as a relay race, where you took the baton from the previous runner, ran as hard as you could and then handed off the baton to the next person to make their own progress. More than any previous administration, the Trump EPA team ran backwards, creating the double burden of making up lost ground while also meeting new challenges. Some have compared this situation to the restoration of the EPA following the tenure of then-EPA Administrator Anne Gorsuch Burford in the first term of the Reagan administration. In that case, following two years of repeated scandal and adverse publicity, Burford resigned and was replaced by Bill Ruckelshaus, the. EPA's first administrator who earned an unquestioned reputation for integrity during the Watergate scandal.