The Coalition for Sensible Safeguards is an alliance of more than 160 consumer, labor, scientific, research, faith, community, environmental, small business, good government, public health and public interest groups — representing millions of Americans. We are joined in the belief that our country's system of regulatory safeguards should secure our quality of life, pave the way for a sound economy and benefit us all.
Latest Regulatory News
Nov 30, 2020 - thehill.com -

0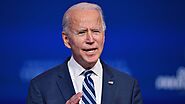 Progressives are raising objections to the Biden team's pick for overseeing the transition at a key regulatory agency in the White House, arguing the official has been too sympathetic toward President Trump's deregulatory efforts. Bridget C.E. Dooling, a research professor at George Washington University, has been tapped to help with the agency review team at the Office of Information and Regulatory Affairs (OIRA), which reviews all executive branch regulations before they can be enacted. Critics say they're concerned with Dooling's prominent role given that the center where she works, George Washington's Regulatory Studies Center, has received funding from both the Charles Koch Foundation and ExxonMobil and has long been viewed as conservative-leaning. The center is run by Susan Dudley, who led the OIRA during part of the George W. Bush administration, and its scholars have offered sympathetic analysis for some of Trump's regulatory rollbacks.
Nov 30, 2020 - nytimes.com -

0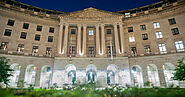 President Trump's Environmental Protection Agency was rushing to complete one of its last regulatory priorities, aiming to obstruct the creation of air- and water-pollution controls far into the future, when a senior career scientist moved to hobble it. Thomas Sinks directed the E.P.A.'s science advisory office and later managed the agency's rules and data around research that involved people. Before his retirement in September, he decided to issue a blistering official opinion that the pending rule — which would require the agency to ignore or downgrade any medical research that does not expose its raw data — will compromise American public health. With two months left of the Trump administration, career E.P.A. employees find themselves where they began, in a bureaucratic battle with the agency's political leaders. But now, with the Biden administration on the horizon, they are emboldened to stymie Mr. Trump's goals and to do so more openly.
Nov 30, 2020 - propublica.org -

0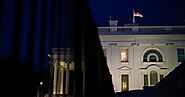 ProPublica is a nonprofit newsroom that investigates abuses of power. Sign up to receive our biggest stories as soon as they're published. Six days after President Donald Trump lost his bid for reelection, the U.S. Department of Agriculture notified food safety groups that it was proposing a regulatory change to speed up chicken factory processing lines, a change that would allow companies to sell more birds. An earlier USDA effort had broken down on concerns that it could lead to more worker injuries and make it harder to stop germs like salmonella. Ordinarily, a change like this would take about two years to go through the cumbersome legal process of making new federal regulations. But the timing has alarmed food and worker safety advocates, who suspect the Trump administration wants to rush through this rule in its waning days. Even as Trump and his allies officially refuse to concede the Nov. 3 election, the White House and federal agencies are hurrying to finish dozens of regulatory changes before Joe Biden is inaugurated on Jan. 20.
Nov 30, 2020 - statnews.com -

0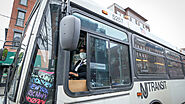 Workplace exposures continue to be a major driver of the coronavirus pandemic, something that the Occupational Safety and Health Administration (OSHA) should be on top of. But a reinterpretation of a reporting rule is making that all but impossible.
Nov 24, 2020 - bluetent.us -

0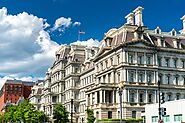 Earlier this month, progressive nonprofits eagerly scanned the list of the incoming Biden administration's agency review teams. What caught their eye and triggered their alarm was the landing team for the Office of Management and Budget. Not only was the team heavy on movers and shakers in Big Tech, including executives at Lyft, Airbnb and Amazon Web Services, and light on public interest advocates, it also included one person reformers never expected to see: Bridget Dooling. Dooling is currently a research professor at the Regulatory Studies Center, a conservative think tank based at George Washington University that takes a pretty dim view of agency regulations.
Nov 24, 2020 - news.bloomberglaw.com -

0

The most important OSHA appointment the Biden administration could make in its first days is filling the agency's No. 2 post, a job that doesn't require Senate review, advocates and former agency officials say. The Biden administration has committed itself to quickly enacting an emergency temporary standard to protect workers from coronavirus infections. But it could take months to fill the top spot at the Occupational Safety and Health Administration, the assistant secretary of labor for occupational safety and health, because it requires Senate confirmation. Confirming OSHA assistant secretaries has been a slow process, regardless of which party controls the White House and Senate.