The Coalition for Sensible Safeguards is an alliance of more than 180 consumer, labor, scientific, research, faith, community, environmental, small business, good government, public health and public interest groups — representing millions of Americans. We are joined in the belief that our country's system of regulatory safeguards should secure our quality of life, pave the way for a sound economy, and benefit us all.
Latest Regulatory News
Oct 03, 2023 - nbcnews.com -

0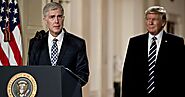 Former President Donald Trump's top lawyer put it bluntly when speaking at a conservative conference five years ago: The goal was to name judges who would help further the administration's deregulation agenda. That plan is bearing fruit. The Supreme Court's new nine-month term starts Monday, with three major cases shaped by Trump-appointed judges that could hobble federal agencies already on the docket.
Oct 03, 2023 - finance.yahoo.com -

0
The U.S. Consumer Financial Protection Bureau, long a target of conservatives and the bane of the banking industry, is now in the fight of its life at the Supreme Court. Thirteen years after a Democratic-controlled Congress created the CFPB to regulate mortgages and other consumer-finance products, the high court on Tuesday will weigh a novel constitutional argument that the bureau's supporters say could leave it decimated. The clash will shape the future of an agency that critics see as the ultimate symbol of an unaccountable and overreaching federal bureaucracy – but that backers including President Joe Biden's administration say has provided crucial safeguards and an independent check against corporate power in the years since the 2008 financial crisis.
Oct 03, 2023 - computerworld.com -

0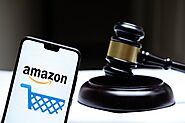 The FTC's latest antitrust lawsuit accuses Amazon of using a web of anticompetitive strategies to maintain a monopoly, cut potential rivals off at the knees and generally make the market less friendly to consumers, but the process of getting a result will be complicated. The complaint asks the court for "structural relief," which could entail court-ordered restructuring of the company that would break parts of its business into separate entities. The suit is one of several of its kind in the news in recent weeks, taking its place alongside two different antitrust cases filed by the Department of Justice against Google, the first of which is currently being tried in federal district court in D.C.
Oct 02, 2023 - theregreview.org -

1
Federal regulators are taking a more aggressive stance to technology companies, blocking mergers that may harm future competition and seeking to address harmful data practices. In response to increased government scrutiny, tech companies' spending on lobbying has surged. Five tech giants spent nearly $69 million on lobbying the federal government in 2022. How might all this business lobbying influence the rulemaking process?
Oct 02, 2023 - news.bloomberglaw.com -

0

The Biden administration has finalized national efficiency rules for residential gas furnaces affecting about a third of all U.S. homes, updating a 36-year-old standard that effectively phases out older furnace models. Non-weatherized gas furnaces and furnaces used in mobile homes would be required to achieve a 95% annual fuel utilization efficiency standard, up from 80% efficiency standard today, according to the final rule, shared in advance with Bloomberg Law. That standard effectively phases out less-efficient non-condensing furnaces and makes newer, less wasteful furnaces mandatory by late 2028. The department said it carefully considered the benefits and costs of the rule. Consumers replacing an old furnace with a more efficient model will save $57 on their utility bills annually, totaling about $24.8 billion in cumulative savings over 30 years, the DOE estimated.
Oct 02, 2023 - eenews.net -

0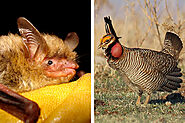 Republican-led efforts to roll back Endangered Species Act protections for the lesser prairie chicken and the northern long-eared bat flopped Thursday, as the Senate declined to override President Joe Biden's vetoes. A 47-46 vote fell short of the two-thirds needed to override the veto of a Congressional Review Act resolution to undo Interior Department protections for the lesser prairie chicken measure. On a 47-45 vote, the Senate likewise failed to reach the numbers needed to overturn Biden's veto of legislation reducing bat protections. Biden issued both vetoes earlier this week.