The Coalition for Sensible Safeguards is an alliance of more than 180 consumer, labor, scientific, research, faith, community, environmental, small business, good government, public health and public interest groups — representing millions of Americans. We are joined in the belief that our country's system of regulatory safeguards should secure our quality of life, pave the way for a sound economy, and benefit us all.
Latest Regulatory News
Dec 04, 2023 - eenews.net -

0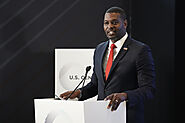 More U.S. oil and gas operations will be regulated for methane than ever before under sweeping new federal standards, which for the first time cover petroleum infrastructure built prior to 2015. EPA Administrator Michael Regan announced the new standards on Saturday at the COP28 climate talks in Dubai, United Arab Emirates. The final rule aims to deeply cut methane emissions by requiring equipment upgrades and regular leak inspections. This is the third time the Biden administration has unveiled a version of the rule at the annual United Nations climate summit. EPA released a draft rule in 2021 during the summit in Glasgow, Scotland, and a subsequent proposal with more detail during talks last year in Sharm el-Sheikh, Egypt.
Dec 04, 2023 - eenews.net -

0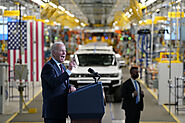 Automakers, environmentalists and some lawmakers greeted proposed rules for lucrative electric vehicle tax credits with a sigh of relief, saying the administration's strategy will likely allow some cars and trucks to qualify for the rebates. But the Treasury Department's proposal hit a sour note with Republicans, some mining companies and Senate Energy and Natural Resources Chair Joe Manchin (D-W.Va.), who helped write the tax credit provisions in the Inflation Reduction Act. An auto industry trade group Friday said the proposed rules, which aim to block hostile countries and companies from EV supply chains, wouldn't undercut the 20 vehicles that currently qualify. The IRA, which set aside hundreds of billions of dollars to combat climate change, puts the Department of Energy in charge of determining whether a company is owned or controlled by a "foreign entity of concern," and the Treasury Department administers the tax credits.
Dec 04, 2023 - theregreview.org -

0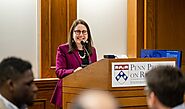 This series of essays draws on Kara M. Stein's 2023 Distinguished Lecture on Regulation delivered at the University of Pennsylvania Carey Law School in March 2023. In her lecture, Stein, a Board Member of the Public Company Accounting Oversight Board (PCAOB), addresses the rapid technological changes that are rippling through the economy, especially with the introduction of new forms of artificial intelligence (AI). She argues that these changes necessitate changing the "regulatory paradigm." Stein chronicles the modern history of regulation—what she terms "Regulation 1.0"—by reference to the creation of regulatory agencies that were established primarily to require and process paperwork and to target people. But then she asks: What should regulators do in an increasingly digital world that no longer relies on paper and in which autonomous AI systems increasingly replace people as decision-makers? The answer that Stein sketches—of a "Regulation 2.0"—would have regulators themselves make use of some of the same kinds of AI technology to enhance their work. Beyond that, Stein sees a new system of Regulation 2.0 still in the making.
Dec 04, 2023 - theregreview.org -

0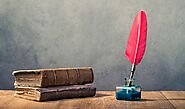 For over twenty years, I have had one of the best seats in the house to observe the workings of regulation from all angles. I have had the opportunity to organize congressional hearings, draft legislation, serve as a commissioner at a regulatory agency, teach financial regulation, and now sit on the board of an audit regulator. All these experiences have helped shape my belief that regulation is vital to the welfare of our democracy. But this experience also fuels my concern that we need to address new dilemmas raised by changing technologies. The environment in which the regulatory system functions is changing rapidly. As the economy and society change, regulation needs to evolve as well. I call the direction in which we are heading—whether we like it or not—Regulation 2.0, or the next generation of regulation. The language of "Regulation 2.0" focuses us on the revolution in communications and digital technology. And it contrasts with our regulatory beginnings, which I call Regulation 1.0.
Dec 01, 2023 - eenews.net -

0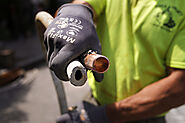 EPA is calling on utilities to eliminate the largest source of lead contamination in drinking water with a proposal to require removal of all lead pipes within the next decade. Lead is a neurotoxin that can cause irreversible damage to the nervous system and the brain, particularly in babies and small children, who can suffer lifelong cognitive and behavioral impairment as the result of lead exposure. If finalized, the proposed regulation would be the strictest standards for lead in drinking water since rules were first written more than 30 years ago. The proposal also follows through on a promise from President Joe Biden early in his administration to remove 100 percent of lead pipes. Though new lead pipes have been banned in the United States since the 1980s, there are still an estimated 9.2 million lead service lines across the country. Current regulations for the neurotoxin in drinking water allowed those pipes to remain in place as long as utilities were using chemicals to control corrosion and prevent lead from seeping into the drinking water on the way from the treatment plant to the tap.
Dec 01, 2023 - eenews.net -

0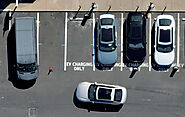 The Biden administration released long-awaited rules Friday to exclude China from the U.S. electric vehicle and battery supply chain, with a set of proposed tests to determine which EVs qualify for a big tax rebate and which don't. The announcement didn't clarify whether the rule will increase or decrease the number of cars and batteries that qualify for a consumer EV tax credit. And it left some important questions unanswered, including whether companies such as Ford can use technology that they've licensed from Chinese companies. Fifteen pure electric vehicles, by seven automakers, currently qualify for the tax credit. Under the proposal, automakers would vouch that their supplies came from companies that aren't headquartered in China and aren't controlled by Chinese companies or investors. Only deals that gave American manufacturers "effective control" over how products are made and sold would get federal funding, according to a senior administration official in a media briefing.