The Coalition for Sensible Safeguards is an alliance of more than 160 consumer, labor, scientific, research, faith, community, environmental, small business, good government, public health and public interest groups — representing millions of Americans. We are joined in the belief that our country's system of regulatory safeguards should secure our quality of life, pave the way for a sound economy and benefit us all.
Latest Regulatory News
Oct 30, 2020 - publicintegrity.org -

0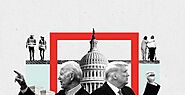 Cutting workplace safety inspections. Allowing subpar health insurance plans to be sold to Americans. Permitting tractor-trailer drivers to blow past previous driver-fatigue limits. Waging war on birth control. These deregulatory actions and others taken by President Donald Trump's administration have adversely impacted the health and safety of Americans, according to System Failure, an investigative series produced by the Center for Public Integrity and Vox. But Trump's actions may not stick. If former Vice President Joe Biden wins the Nov. 3 election, he'll have a few tools at his disposal to undo some of Trump's regulatory maneuvers. And if Democrats take control of both houses of Congress, they'll be able to quickly wipe out regulations pushed through in the last 60 legislative days of Trump's term, thanks to the Congressional Review Act, part of the Contract With America that Newt Gingrich and House Republicans campaigned on in 1994.
Oct 30, 2020 - apnews.com -

0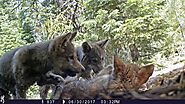 Trump administration officials on Thursday stripped Endangered Species Act protections for gray wolves in most of the U.S., ending longstanding federal safeguards and putting states and tribes in charge of overseeing the predators. The U.S. Department of Interior announcement just days ahead of the Nov. 3 election could lead to resumption of wolf hunts in Michigan, Minnesota and Wisconsin -- a crucial battleground in the campaign between President Donald Trump and former Vice President Joe Biden. It's the latest in a series of administration actions on the environment that appeal to key blocs of rural voters in the race's final days, including steps to allow more mining in Minnesota and logging in Alaska.
Oct 29, 2020 - thehill.com -

0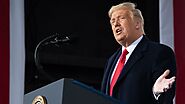 The Trump administration is facing a lawsuit from a major federal employee union over a recently issued executive order that strips some protections from the civil service. The National Treasury Employees Union (NTEU), which represents 150,000 employees across 33 federal agencies, said the order signed by President Trump last week makes "political loyalty — not merit or skill — a prerequisite of the job." The order deals only with career employees that work on policy matters, making it easier to hire employees outside of the competitive process while allowing them to be fired "at will" with little recourse.
Oct 29, 2020 - theregreview.org -

0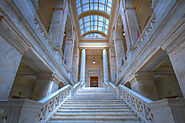 Recent events highlight the difficulty in eradicating racial inequality from within regulatory agencies, their policies, and related professional practices. Black, Indigenous, and other people of color (BIPOC) experience oppression due to their identities and the impact of historic harms—discriminatory laws, policies, and practices. These harms affect public perception of governmental institutions and their public administrators. In the face of these harms, equity presents a guiding light, and courageous followership presents a path forward to promote change and to address the growing lack of public trust and confidence in American institutions and their public servants.