The Coalition for Sensible Safeguards is an alliance of more than 160 consumer, labor, scientific, research, faith, community, environmental, small business, good government, public health and public interest groups — representing millions of Americans. We are joined in the belief that our country's system of regulatory safeguards should secure our quality of life, pave the way for a sound economy, and benefit us all.
Latest Regulatory News
Jul 01, 2022 - eenews.net -

0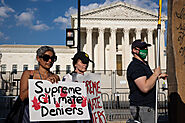 In a scathing dissent yesterday, Justice Elena Kagan rebuked her conservative colleagues for chipping away at a key 2007 finding that is foundational to environmental law. Kagan rebuked her conservative colleagues who formed the six-member majority in West Virginia v. EPA, which said that the federal government exceeded its authority with the 2015 Clean Power Plan, which set systemwide requirements aimed at shifting the power sector from coal to renewable generation. To reach its conclusion, the majority, led by Chief Justice John Roberts, applied the major questions doctrine, which says Congress must speak clearly when allowing agencies to decide matters of "vast economic and political significance." Kagan wrote in the introduction of her dissent that the causes and dangers of climate change "are no longer subject to serious doubt" and that expert agencies like EPA play a critical role in addressing it. Kagan punctuated her introductory sentence with a citation: Massachusetts v. EPA.
Jul 01, 2022 - thehill.com -

0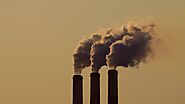 The Supreme Court's Thursday decision curtailing Environmental Protection Agency (EPA) authority could hamper regulations far beyond climate. The conservative majority in the 6-3 ruling found that an Obama-era power plant rule was not permissible since it didn't have "clear congressional authorization." But legal experts say this principle could be applied elsewhere, restricting the Biden administration from imposing other regulations in areas including health and consumer protections.
Jul 01, 2022 - theintercept.com -

0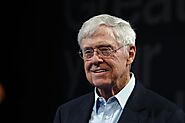 [Yesterday's] 6-3 Supreme Court decision restricting the ability of the Environmental Protection Agency to regulate carbon emissions will benefit power plants and fossil fuel companies throughout the U.S. and profoundly hobble the government's ability to address the worsening climate catastrophe. A number of energy magnates and fossil fuel trade groups pushed for the case that could kneecap the agency and boost their profits. But perhaps no one did more to bring West Virginia v. Environmental Protection Agency to the Supreme Court — or ensure that ultraconservative justices would be on the bench to decide in the companies' favor — than Charles Koch.
Jul 01, 2022 - eenews.net -

0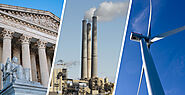 Yesterday's Supreme Court ruling on EPA's power to regulate power plant greenhouse gas emissions hamstrings the Biden administration's efforts to pursue ambitious climate rules that could have accelerated the power sector's ongoing transition to renewable energy. The landmark 6-3 opinion in West Virginia v. EPA by Chief Justice John Roberts affirmed that while EPA has power under the Clean Air Act to address climate warming pollutants, the law does not give the agency the authority to craft a regulation based on power plants shifting their energy sources from fossil fuels to renewables as it did in the Obama administration's Clean Power Plan. The ruling, which confirmed EPA's authority to regulate greenhouse gas emissions from power plants but rejected the approach of 2015 rule that never went into effect, may have little practical impact on the power sector in the short-term, legal experts and clean energy advocates said. However, the decision is still not good news for those looking for EPA to push stricter controls on heat-trapping emissions from the power sector as quickly as possible, they said.