The Coalition for Sensible Safeguards is an alliance of more than 160 consumer, labor, scientific, research, faith, community, environmental, small business, good government, public health and public interest groups — representing millions of Americans. We are joined in the belief that our country's system of regulatory safeguards should secure our quality of life, pave the way for a sound economy, and benefit us all.
Latest Regulatory News
Jun 16, 2021 - thehill.com -

0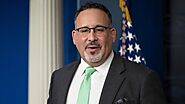 The Education Department said Wednesday that discrimination against transgender students is prohibited under Title IX. The Department's Office of Civil Rights issued a notice of interpretation saying that it will enforce Title IX's prohibition on sex discrimination to include discrimination based on sexual orientation or gender identity. The agency said it will investigate allegations of discrimination, but that its interpretation of Title IX does not on its own determine the outcome in any particular case.
Jun 16, 2021 - thehill.com -

0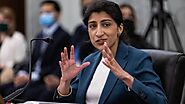 Lina Khan, a prominent critic of Big Tech, has been named chairwoman of the Federal Trade Commission (FTC), a White House spokesperson confirmed Tuesday. The update comes just hours after the Senate voted to confirm the 32-year-old to the agency in a 69-28 vote. The designation as chairwoman will give Khan greater authority at the FTC at a time when the agency is pursuing an antitrust case against Facebook and as lawmakers look to revamp laws to give the agency greater authority to rein in the market power of tech giants.
Jun 15, 2021 - thehill.com -

0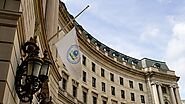 The Environmental Protection Agency (EPA) will reinstate a scientific group that looks at air pollution and was disbanded under the Trump administration, a spokesperson confirmed to The Hill on Monday, EPA spokesperson Tim Carroll said in an email that the EPA's Science Advisory Board will issue a call "in the next few weeks" for nominations for the Particulate Matter Review Panel. Then-EPA Administrator Andrew Wheeler disbanded the panel, made up of scientists who are considered experts on particulate matter, in 2018. It had been tasked with helping the agency to determine a safe level of particulate matter. Long-term exposure to a form of particulate matter has been linked to heart attacks, asthma attacks and premature death. At the time, critics blasted the move to disband the panel as anti-science. Monday's news comes just a few days after the agency announced that it would review the Trump administration's decision not to tighten air quality standards for particulate matter.
Jun 15, 2021 - thehill.com -

0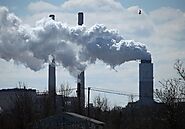 The Biden administration and the nation's top miners' union agree that a clean, healthy future means a future without coal and that we need to bring coal communities along with us during this transition. As members of Congress and the administration identify the needed investments to clean up and revitalize coal communities, we shouldn't let the companies that have benefitted and continue to benefit from mining and combusting coal off the hook.