The Coalition for Sensible Safeguards is an alliance of more than 160 consumer, labor, scientific, research, faith, community, environmental, small business, good government, public health and public interest groups — representing millions of Americans. We are joined in the belief that our country's system of regulatory safeguards should secure our quality of life, pave the way for a sound economy, and benefit us all.
Latest Regulatory News
Sep 24, 2021 - desertsun.com -

0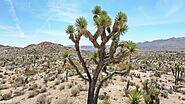 A federal district court judge this week told Interior Secretary Deb Haaland and the U.S. Fish and Wildlife Service that they wrongly denied the iconic, gangly Joshua tree protection under the Endangered Species Act. Judge Otis Wright II called the service's refusal to protect the species, for which one of the nations' most popular national parks is named, "arbitrary and capricious" and said the federal agencies had ignored numerous scientific studies, including some that projected "the nearly complete loss ... by the end of the century" of key populations. In his ruling, issued Monday, he ordered them to reconsider, this time using "the best available science" on the trees' decline, including climate change models, and issue a new decision within 12 months.
Sep 24, 2021 - news.bloomberglaw.com -

0

President Joe Biden's call for OSHA to enact a Covid-19 vaccination and testing mandate for employers with 100 or more employees puts the agency in new territory for rulemaking. "There is no precedent for a 100-person threshold," said Thomas McGarity, who teaches administrative law at the University of Texas at Austin School of Law and follows the Occupational Safety and Health Administration's regulations. If the emergency rule the agency releases follows the administration's plan to require that businesses with 100 or more employees ensure their workers are fully vaccinated or tested weekly, it also would be one of the few OSHA regulations that exempts employers based on the number of workers, said Jordan Barab, who served as OSHA's deputy assistant secretary for eight years during the Obama administration. The 100-plus employee threshold raises a range of concerns for employers and advocates, including whether people working from home will be included in an employer's count and how the rule will consider temporary workers and independent contractors.
Sep 23, 2021 - thehill.com -

0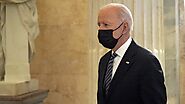 The Biden administration is making a dent in reversing Trump-era environmental policies but still has a long way to go in its effort to undo four years of regulatory rollbacks. Thus far, the administration has reversed 42 actions and targeted 73, with no steps taken on another 122, according to a tracker from The Washington Post. But the process for undoing some of the federal rules is lengthy, meaning it could be years before the Biden administration can undo some of former President Trump's environmental actions, many of which focused on deregulation.
Sep 23, 2021 - washingtonpost.com -

0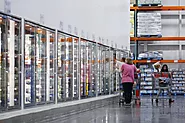 The Biden administration will finalize its first new climate rule Thursday, slashing the use of greenhouse gases warming the planet at a rate hundreds to thousands of times higher than carbon dioxide. The Environmental Protection Agency regulation, which establishes a program to cut the use and production of chemicals known as hydrofluorocarbons in the United States by 85 percent over the next 15 years, implements a law passed by Congress last year. There is broad bipartisan support for curbing these super-pollutants, which are short-lived and often used in refrigeration and air conditioning. White House officials said the new rule tackles global warming while supporting jobs to manufacture new alternatives.