The Coalition for Sensible Safeguards is an alliance of more than 160 consumer, labor, scientific, research, faith, community, environmental, small business, good government, public health and public interest groups — representing millions of Americans. We are joined in the belief that our country's system of regulatory safeguards should secure our quality of life, pave the way for a sound economy, and benefit us all.
Latest Regulatory News
Feb 07, 2023 - legal-planet.org -

0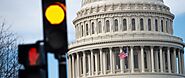 In their crusade against "wokeness," congressional Republicans are taking aim at a Labor Department rule about pension plan investments. The rule's transgression is apparently that it makes it easier for pension plans to consider how climate-related risks might affect a company's bottom line. To avoid being woke, the GOP would apparently prefer pension managers to close their eyes to financial realities, sleepwalking their way through the climate crisis. The real fear, of course, is that more wide-awake investment might disfavor some of the GOP's biggest corporate supporters.
Feb 07, 2023 - ehn.org -

0
On Friday, about 50 Norfolk Southern train cars derailed in East Palestine, Ohio, about an hour northwest of Pittsburgh, causing an explosion and subsequent fire that continued burning through Sunday night. Everyone living in a one-mile radius of the crash site was ordered to evacuate due to concerns that the burning train cars could cause explosions or harmful emissions of hazardous materials, including vinyl chloride. Exposure to vinyl chloride is linked to an increased risk of cancer in the liver, brain, lungs and blood. This is the eighth major train derailment in the greater Pittsburgh region in the last five years. Since 2018, derailments have occurred in Steubenville in Jefferson County, OH; in Harmar Township, Clairton, Baldwin and Pittsburgh's South Side in Allegheny County, PA; in Big Beaver in Beaver County, PA; and in Morris Township in Greene County, PA. Advocates called for increased transparency about hazardous chemicals being transported through residential areas.
Feb 07, 2023 - lailluminator.com -

0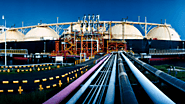 Headaches constantly plague Travis Dardar's 11-year-old daughter and wife. There's no need to go to a doctor for a diagnosis— Dardar's family knows what's causing them: the toxic emissions from Venture Global's Calcasieu Pass Gas Export Terminal, the liquefied natural gas terminal less than a mile from where they live in Cameron Parish. LNG facilities are underreporting and miscalculating the amount of toxic air emissions from their facilities, according to a Jan. 10 report released by the Louisiana Bucket Brigade, a nonprofit environmental advocacy group. The pollution from LNG plants is only going to get worse, not just for Dardar, but for residents all along the Gulf Coast where five new LNG facilities are being built, eight more have received federal approval and five additional facilities have been proposed. Most abut low-income and/or minority communities already impacted by the oil and gas industry.
Feb 07, 2023 - safetyandhealthmagazine.com -

0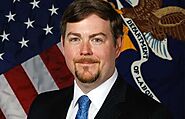 The inclusion of a long-awaited Mine Safety and Health Administration proposed rule on respirable crystalline silica in the Department of Labor's Fall 2022 regulatory agenda represents a milestone for which MSHA administrator Chris Williamson wants to "underscore the significance." Speaking during a Jan. 25 conference call for agency stakeholders, Williamson spoke of the long path the proposal has taken since first appearing in the Spring 1998 regulatory agenda. MSHA forecasted a proposed rule on silica would be in place in December 1998, Williamson noted. The latest agenda, issued on Jan. 4 by the White House Office of Information and Regulatory Affairs, lists April as a target date for publication of a proposed rule. Although the interagency review process is "out of our hands," Williamson said, he remains optimistic about the advancement of the proposal.