The Coalition for Sensible Safeguards is an alliance of more than 160 consumer, labor, scientific, research, faith, community, environmental, small business, good government, public health and public interest groups — representing millions of Americans. We are joined in the belief that our country's system of regulatory safeguards should secure our quality of life, pave the way for a sound economy and benefit us all.
Latest Regulatory News
Mar 02, 2021 - thehill.com -

0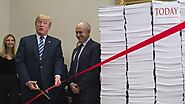 Amid the Sturm und Drang (storm and stress) of politics these days, one fact stands out — a large majority of Americans want more regulatory protection in a wide variety of areas, according to a recent poll of likely voters. the results are consistent with previous polls that indicate that Americans understand the importance of government regulation in protecting them from financial and health risks beyond their control. They also indicate majority support for efforts by the Biden administration to renew government regulation — as well as a stark repudiation of former President Trump's extreme anti-regulatory agenda.
Mar 02, 2021 - deseret.com -

0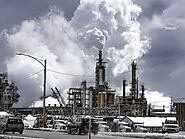 A new study shows that certain industries in the right circumstances can benefit from air pollution regulations to boost their profits, running counter to the notion that all regulations are burdensome and costly to industry. That boost in the bottom line was contrasted in outcomes examined in unregulated industries in the work by Weber State University and University of Utah researchers.
Mar 02, 2021 - legal-planet.org -

0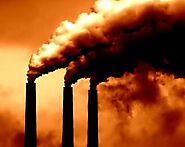 "The social cost of carbon" isn't exactly a household phrase. It's an estimate of the harm caused by emitting a ton of carbon dioxide over the many decades it remains in the atmosphere. That's an important factor in calculating the costs and benefits of climate regulations. For an arcane concept, it has certainly caused a lot of controversy. The Obama administration came up with a set of estimates, which Trump then slashed by 90 percent. In an early executive order, Biden created a task force to revisit the issue. Last week, the task force issued its first report. It's an impressive effort given that Biden is barely a month into his presidency. The document provides a clear overview of the ways in which climate science and climate economics have advanced since the Obama estimates and makes the case for rejecting the Trump administration's revisions. At least one federal court has already rejected those revisions, as well.
Mar 02, 2021 - thehill.com -

0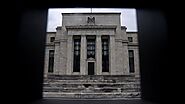 Financial regulators are putting their environmental agenda into action as the Biden administration expands the ways the federal government will fight climate change. After years of pressure from environmentalists and advocates for tighter financial rules, leaders at the Federal Reserve, Securities and Exchange Commission (SEC) and Treasury Department are laying out how the companies they regulate will be expected to respond to the climate-related risks facing the financial sector.