The Coalition for Sensible Safeguards is an alliance of more than 160 consumer, labor, scientific, research, faith, community, environmental, small business, good government, public health and public interest groups — representing millions of Americans. We are joined in the belief that our country's system of regulatory safeguards should secure our quality of life, pave the way for a sound economy, and benefit us all.
Latest Regulatory News
Mar 24, 2023 - thehill.com -

0
Transportation Secretary Pete Buttigieg said Thursday that the agency is reviewing its definition of a high-hazard flammable train in the wake of the East Palestine, Ohio, derailment. Buttigieg made the remarks in response to questioning from Senate Appropriations Committee Chair Patty Murray (D-Wash.) during a hearing on the Transportation Department's budget request.
Mar 24, 2023 - thehill.com -

0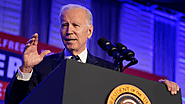 The Republican-led House on Thursday failed to override President Biden's first veto, falling short of the two-thirds majority needed to revive the resolution targeting an administration rule related to ESG investing, which takes environmental and social factors into account. The chamber voted 219-200, with one Democrat voting with every Republican in favor of overriding the veto.
Mar 24, 2023 - propublica.org -

0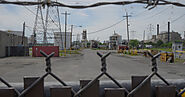 The Environmental Protection Agency took an unusual step last week: It opened a new period in which the public can comment on its proposed asbestos ban. The agency had gotten new information, officials said, including a series of ProPublica reports on dangerous working conditions in factories that use asbestos to make chlorine.
Mar 24, 2023 - thehill.com -

0
The Biden administration is finalizing more stringent efficiency requirements for both window air conditioners and portable air cleaners on Thursday, the first set of efficiency standards that are new and not just a reversal of a Trump-era rollback. Window air conditioners — also known as room air conditioners — are smaller air conditioners that can be put into window frames. They are the main cooling source for 21.4 million U.S. households, according to the Energy Department. The new standards, shared first with The Hill, would save consumers a total of about $1.5 billion per year on their electricity bills, the Energy Department said. It also expects the standards to cut carbon dioxide emissions by 106 million metric tons over 30 years — the equivalent of the annual emissions of 13.4 million homes.