The Coalition for Sensible Safeguards is an alliance of more than 160 consumer, labor, scientific, research, faith, community, environmental, small business, good government, public health and public interest groups — representing millions of Americans. We are joined in the belief that our country's system of regulatory safeguards should secure our quality of life, pave the way for a sound economy, and benefit us all.
Latest Regulatory News
Nov 22, 2021 - thehill.com -

0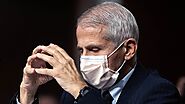 Top infectious disease expert Anthony Fauci warned on Monday about "prematurely" dropping mask mandates as D.C. lifts its requirement for indoor masking despite opposition from the city's council members. President Biden's chief medical adviser told NPR's "Morning Edition" that the city's move "adds an extra degree of risk" as the country sees rising cases and hospitalization while it heads into the holiday season.
Nov 22, 2021 - washingtonpost.com -

0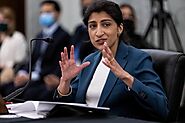 Sometimes we need to pause and take a moment to celebrate the small things. In that spirit, let us note the Federal Trade Commission's recent crackdown on monthly subscription and membership services. Consumers have complained for years about online offerings that are easy to enroll in but all but impossible to escape. Finally, help may be at hand. Under the leadership of Biden appointee Lina M. Khan, the Federal Trade Commission issued a policy statement last month making it clear the subscription service status quo would no longer hold. The FTC wants to put an end to situations where consumers have to navigate multiple and confusing online menu options just to stop buying a product or service. Or ones where people who signed up online are forced to hunt down a phone number to eliminate a monthly charge.
Nov 19, 2021 - news.bloomberglaw.com -

0

Dozens of labor, environment and other groups that backed President Joe Biden's election chided him Wednesday for moving too slowly to roll out regulatory changes he promised on Inauguration Day. Sixty-three organizations, including the AFL-CIO, pressed the White House rules office in a letter to consider the needs of historically marginalized groups when deciding the size and scope of regulations. The nation's largest union federation, along with prominent Biden supporters such as the National Organization for Women and the Natural Resources Defense Council, urged the office to quickly gather input from outsiders on how regulations benefit those groups. The president didn't set a deadline for the changes when he directed the office to come up with ideas back in January.
Nov 19, 2021 - thehill.com -

0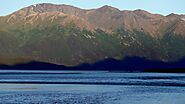 The Biden administration is taking a step towards reversing Trump-era rollbacks to water regulations, proposing a rule to restore the pre-Obama definition that outlines which waters it will seek to protect from pollution. In a press release, the Environmental Protection Agency (EPA) said that it, alongside the Army Corps of Engineers, proposed returning to the pre-Obama definition of what constitutes a "Water of the United States." These waters are those that get protections under the Clean Water Act, which makes it illegal to release pollutants into them without permits, which can set limits and specifications on how much pollution is allowed into the bodies of water. The new proposal notes that the department was already using the pre-Obama interpretation after a judge in August vacated the Trump-era rule. But it argues that completing the proposal is "vital" because the Trump rule could return based on developments in the litigation.