The Coalition for Sensible Safeguards is an alliance of more than 160 consumer, labor, scientific, research, faith, community, environmental, small business, good government, public health and public interest groups — representing millions of Americans. We are joined in the belief that our country's system of regulatory safeguards should secure our quality of life, pave the way for a sound economy, and benefit us all.
Latest Regulatory News
Jan 24, 2022 - thehill.com -

0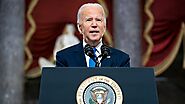 President Biden has made regulation a priority during his first year in office. On Day One, he carried through on campaign promises and signed several executive orders, memorandums and directives charging agencies to reverse much of his predecessor's actions and to "modernize" regulatory review. Since then, he has also aggressively pursued new regulatory priorities, including those related to racial equity, climate change, employment, and the pandemic. But as he approaches his first anniversary in office, he has neglected an important element that is critical to his success in this regard—he has not appointed someone whose mission is to oversee his ambitious regulatory agenda. There is a little-known (outside of Washington) office agency in the Office of Management and Budget headed by an administrator who the president appoints, and the Senate confirms. The administrator of the Office of Information and Regulatory Affairs (OIRA) is charged with overseeing and coordinating the president's regulatory program. As the head of the 50-person staff that reviews all significant regulations before executive branch agencies can propose or finalize them, the administrator works to ensure that regulatory benefits justify their costs and are consistent with the president's priorities.
Jan 24, 2022 - thehill.com -

0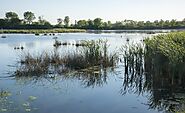 The Supreme Court will review the question of which wetlands get protections under the Clean Water Act, a case with implications for water pollution and business operations. The court on Monday agreed to take up the question of what legal test should be used to determine whether certain wetlands are protected under the federal law. At issue is the case of Michael and Chantell Sackett, who, in 2007, started to build a home on a vacant lot that they own. The Sacketts had obtained local permits for the construction, but the Environmental Protection Agency (EPA) determined at the time that the activity was a violation of the Clean Water Act because the lot contains wetlands that qualify for protections.
Jan 24, 2022 - thehill.com -

0
The Environmental Protection Agency (EPA) has started hiring more people to investigate environmental crimes, but some advocates believe it's not moving fast enough. A Freedom of Information Act Request from Public Employees for Environmental Responsibility (PEER) from December, which was first shared with The Hill this week, shows that the EPA's Office of Criminal Enforcement Forensics & Training currently has 161 environmental cops. This is a bump up from recent years, when their numbers got as low as 140 in 2018, according to a prior PEER records requests, but is also well below a 200-person minimum established by Congress. The new figure puts it about in line with Obama-era numbers, per previous requests from the group showing that it had 175 agents in 2012, but just 154 in 2015, according to the organization.
Jan 24, 2022 - theregreview.org -

0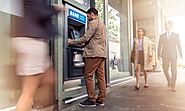 Did you know that you can require your bank to decline a transaction instead of charging an overdraft fee? If not, you are not alone—in a recent study, 70 percent of Americans who were charged overdraft fees did not know they had the right to have their bank decline the transaction instead of charging them a fee. In 2010, rulemakers amended Regulation E to require financial institutions to provide notice to consumers and have them opt-in to overdraft fees. But some advocates believe this regulation does not go far enough to protect consumers from predatory banking practices associated with overdraft fees. Large banks such as Capital One and Bank of America recently decided to end or greatly reduce the use of these fees, despite making an average of $15 billion a year in overdraft fees. Some commentators say this shift comes on the heels of increased interest in regulating these types of fees at the federal level. The Consumer Financial Protection Bureau (CFPB) for example, has stated its intention to intervene in overdraft practices to restore proper competition. CFPB director, Rohit Chopra, expressed concerns that banks depend on overdraft fees in their profit model, rather than compete for the best services and interest rates, which has bad outcomes for consumers.