The Coalition for Sensible Safeguards is an alliance of more than 160 consumer, labor, scientific, research, faith, community, environmental, small business, good government, public health and public interest groups — representing millions of Americans. We are joined in the belief that our country's system of regulatory safeguards should secure our quality of life, pave the way for a sound economy, and benefit us all.
Latest Regulatory News
May 25, 2023 - eenews.net -

0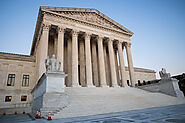 The Supreme Court's Thursday ruling in a Clean Water Act case involving an Idaho couple's property erases protections for the majority of the nation's wetlands, while also throwing the Biden administration's signature water policy into limbo. The 5-4 decision in Sackett v. EPA — written by Justice Samuel Alito, heavily quoting the late Justice Antonin Scalia — finds that wetlands are only protected by the Clean Water Act if they have a continuous surface connection with a larger body of water that makes it "difficult to determine where the 'water' ends and the 'wetland' begins.'" That interpretation provides an even more narrow reading of Clean Water Act jurisdiction than the Trump administration proposed in its 2020 Navigable Waters Protection Rule. That regulation only protected wetlands as waters of the United States, or WOTUS, if they had "relatively permanent" surface water connections with other nearby waterways and included protections for wetlands that were cut off from nearby waterways by human-made structures like roads or berms.
May 25, 2023 - propublica.org -

0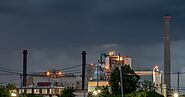 The federal government is planning to reform a workplace safety program that was scrutinized in a recent ProPublica investigation. The Star Program recognizes workplaces with strong safety programs and rewards them by curtailing the number of times government regulators show up randomly. It is based on the theory that motivating companies to adhere to best practices on their own is more effective than punishing them when they fall short. But last year, workers at one chlorine plant in New York state told ProPublica that they were "swimming" in asbestos while their plant took part in the program from 1996 to 2021, and that participating had helped the company conceal the issue from the public.
May 24, 2023 - eenews.net -

0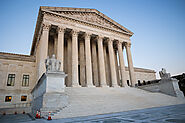 The Supreme Court has signaled that it could be prepared to upend a tool that helps federal agencies legally defend their power to regulate on key issues like climate change — but the justices have options if they want to avoid upsetting the nearly 40-year-old precedent. As soon as summer 2024, the justices will decide a case that asks them to overrule — or at least put guardrails on — the Chevron doctrine, a legal theory born from a 1984 Supreme Court case that gives federal agencies leeway to interpret their regulatory authority when statutes are unclear. A ruling to overturn the deference standard could deflate the power of agencies like EPA just as they are gaining ground in the race to tackle climate change — and potentially open the Supreme Court to new scrutiny for its willingness to overturn long-standing precedent, as it did last year on abortion rights.
May 24, 2023 - eenews.net -

0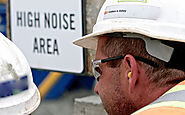 More than 40 years have passed since EPA's noise regulation program was silenced by a Reagan-era rollback. It's time to start again, in the view of an advocacy group that accuses the agency of turning its back on a major peril. In a slowly escalating campaign that includes meetings with top EPA appointees and a recent lawsuit threat, Massachusetts-based Quiet Communities Inc. aims to revive what was once a bedrock function of the Office of Air and Radiation. Should the group prevail, it would mark a rare, if not unprecedented, achievement in pushing the agency back into a previously abandoned regulatory sphere.