The Coalition for Sensible Safeguards is an alliance of more than 160 consumer, labor, scientific, research, faith, community, environmental, small business, good government, public health and public interest groups — representing millions of Americans. We are joined in the belief that our country's system of regulatory safeguards should secure our quality of life, pave the way for a sound economy, and benefit us all.
Latest Regulatory News
Oct 15, 2021 - thehill.com -

0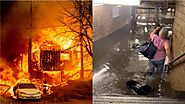 At the moment, the Biden administration is quite rightly fixating on the passage of its $3.5 trillion budget reconciliation bill. If the climate provisions are not watered down — which seems more and more likely — the bill would represent the first time we've ever pulled the big red lever marked "political power" to deal with this existential dilemma. But there's one other lever big enough to make a difference, and it's marked "financial power." We've got to pull it too, and just as hard. In May, the White House issued an executive order on climate-related financial risk, directing the Financial Stability Oversight Council (FSOC), chaired by Treasury Secretary Janet Yellen, to produce a report laying out all the policies the administration could undertake to mitigate climate risks to the financial system. These financial risks are…large. By some measures, unchecked global warming could cost the world $551 trillion by century's end — more money than currently exists on our planet. After months of waiting, we now know that the FSOC report is expected to come out early, on Oct. 18. Early signals suggest the report is not going to meet the level of urgency that this moment requires — or even the urgency the Biden administration called for in its executive order. Just a couple weeks ago, Treasury officials even took to the media to manage expectations of any meaningful regulation.
Oct 15, 2021 - theintercept.com -

0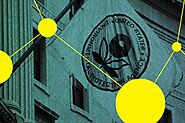 The Environmental Protection Agency laid out plans to improve scientific integrity today, including the creation of two internal science policy advisory councils. One will focus on the Office of Pollution Prevention and Toxics and the Office of Pesticide Programs and will be chaired by a science policy adviser, a new senior-level role within the agency. The EPA will also be overhauling its New Chemicals Division.
Oct 15, 2021 - news.bloomberglaw.com -

0

The official heading up major climate change initiatives at the EPA still hasn't been nominated for the job, and at least one pivotal lawmaker has started to take notice. Joe Goffman, the acting head of the Environmental Protection Agency's Office of Air and Radiation, has been at the helm of the agency's most consequential climate rules, including vehicle emission standards and the phasedown of hydrofluorocarbons. He's also teed up to oversee imminent releases of methane and mercury air toxics standards, and major rulemaking on power plant emissions further down the line. But the air office chief is also the only EPA political job requiring Senate confirmation that doesn't have a nominee.
Oct 15, 2021 - thehill.com -

0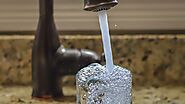 For too many Americans, turning on their faucets for a glass of water is like pouring a cocktail of chemicals. Lead, arsenic, the toxic "forever chemicals" known as PFAS and many other contaminants are often found in drinking water at potentially unsafe levels, particularly in low-income and underserved communities of color. When some Americans drink a glass of tap water, they're also potentially getting a dose of industrial or agricultural contaminants linked to cancer, brain and nervous system damage, fertility problems, hormone disruption and other health harms. That's why the bipartisan infrastructure bill and separate budget reconciliation bill before Congress are both so important. The bipartisan infrastructure bill would make the largest investment in clean drinking water and wastewater infrastructure in U.S. history. In particular, it would provide billions to replace lead service lines and address PFAS. The budget reconciliation bill goes even further, including billions to clean Superfund sites and reward farmers who take steps to reduce agricultural pollution. The investments in both bills would address longstanding water infrastructure needs. More funding is badly needed. But so is better policy, especially when it comes to PFAS.